Roller derby
I am a referee for flat track roller derby, a full-contact sport played on roller skates. Over the last eight years, I've officiated more than 300 bouts in 22 states and provinces under the name Dr Math.
Being a derby referee is an awesome counterpart to mathematics. It's physically demanding, a constant challenge, and uses a reactive mindset. The college wrote an article on my after-hours escapades, which you can read here.
I am affiliated with the Oklahoma Victory Dolls. From 2013-2017, I was with the Ann Arbor Derby Dimes. From 2010-2013, I was with Red Stick Roller Derby.
If you have stumbled on this page in an attempt to staff me for a bout, email me! My officiating history is here, and references are available upon request.
Board games
I am a big fan of board games, especially games with deep strategic and strong thematic elements. You can see the games I own
here
on BoardGameGeek.com.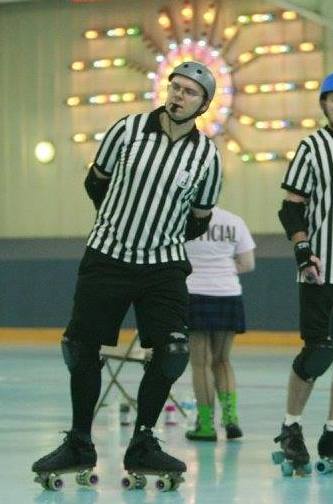 ---